How to buy a Tamenuri Studio pen?
My pens usually sell "hot", often before they are finished. Best way to get one is to follow my Instagram and write me there (Instagram direct message). Sometimes a batch of pens will be available and I will show them here.
I do not take commissions (work on customers pens), nor make pens to order, with rare exceptions (regular customer, interesting project).
Available pens (drop me an email if you are interested in any of them). Description below the photo.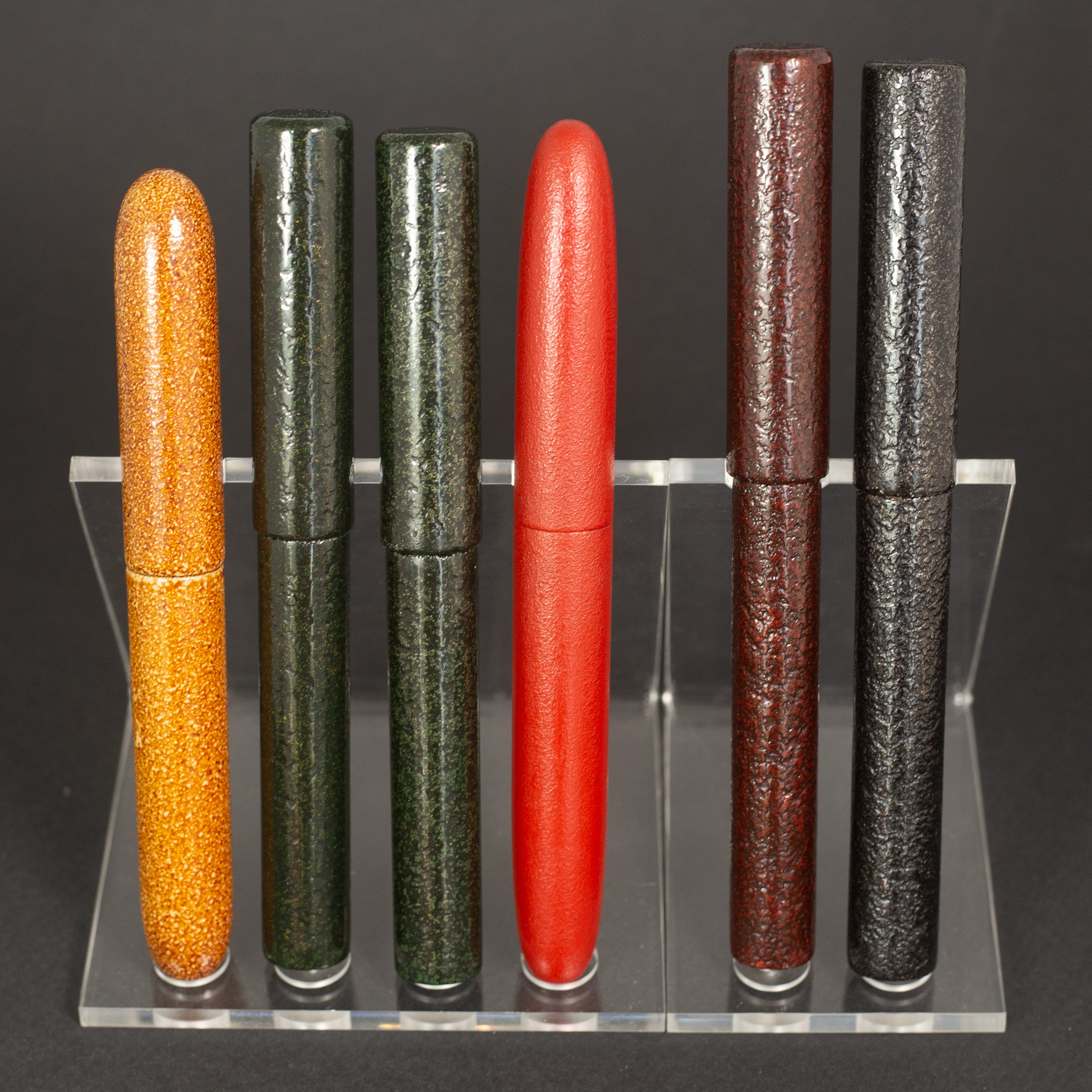 (more below)
From the left. Price + shipping if outside EU. Standard nib is polished steel, for some – satine steel. Gold plated, rose gold plated available too. For titanium, gold, palladium, platinum etc – contact me.
Dark green ishime flattop. 143mm long. #6 Bock nib. 500€
Green metallic flattop. 142mm long. #6 Bock nib. 500€
Red ishime cigar, Se7en sins series "Wrath". 147mm long. #6 Bock nib. 500€
Dark red ishime flat top. 154mm long. #6 Jowo nib. 500€
Black metallic ishime flat top. 152mm long. #6 Jowo nib. 500€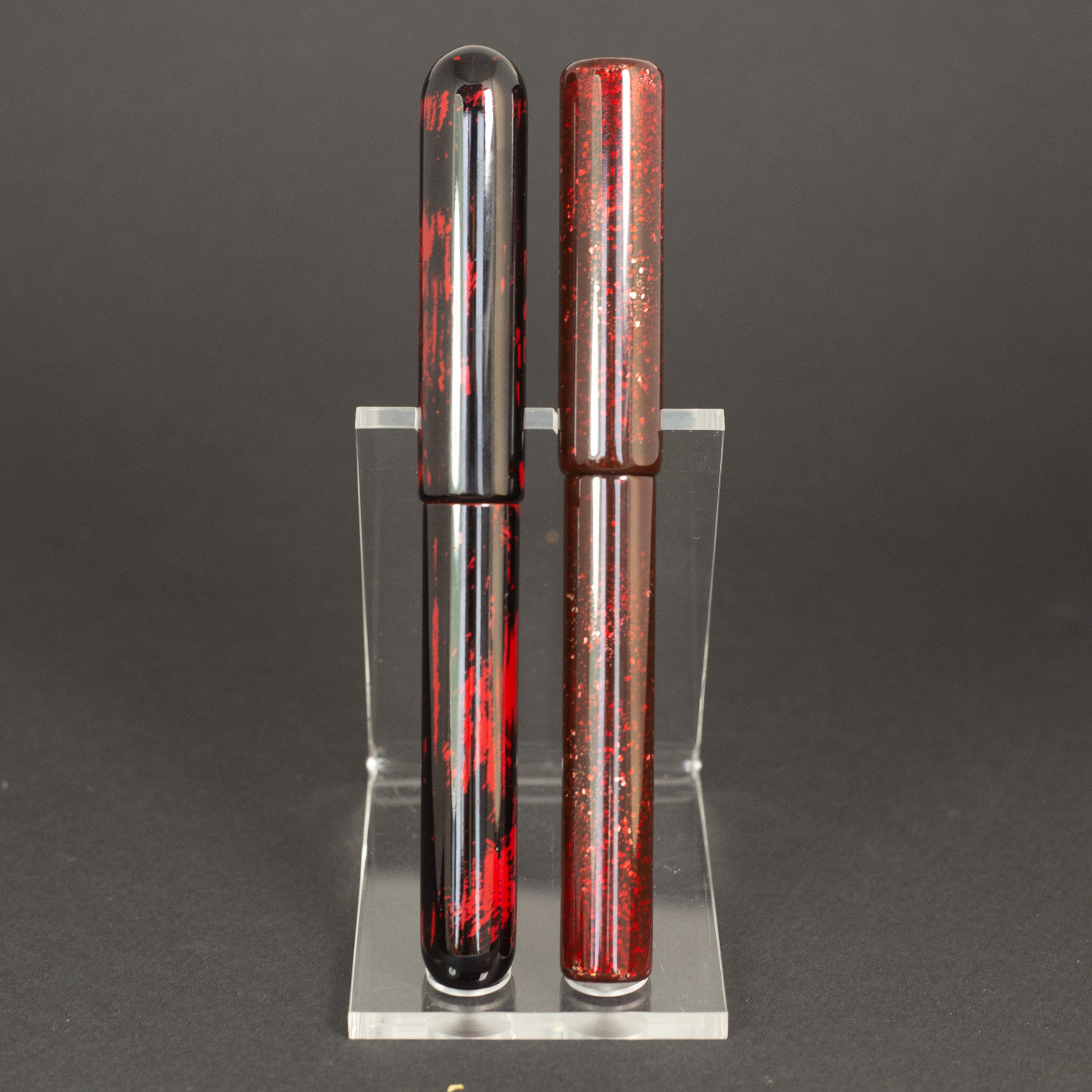 Reverse negoro-nuri, 146mm long, #6 Bock nib. 500€
Dark red fanstasy nashiji. 140mm long. #6 Bock nib. 500€